...

"For in Him we live and move and have our being"
Chet Manchester's and Mary Alice Rose's
recent lecture videos are available for viewing.
Chet - https://youtu.be/TP1EH_4CtZI

Mary Alice - https://youtu.be/R4e4qgz6qwU
...

"Videos of both April 2016 lectures by Evan Mehlenbacher and Elise Moore are still available for watching"
Just click the links below.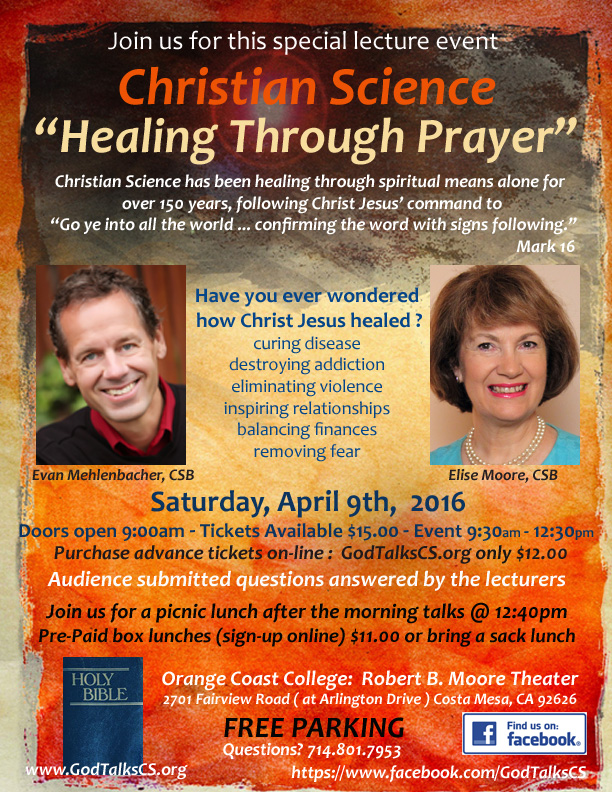 ..
.
Sponsored by the Christian Science
Joint Lecture Team of Orange County
Lecture Guideline Calendar for 2017-2018 season